Terms and Conditions
As of July 26, 2017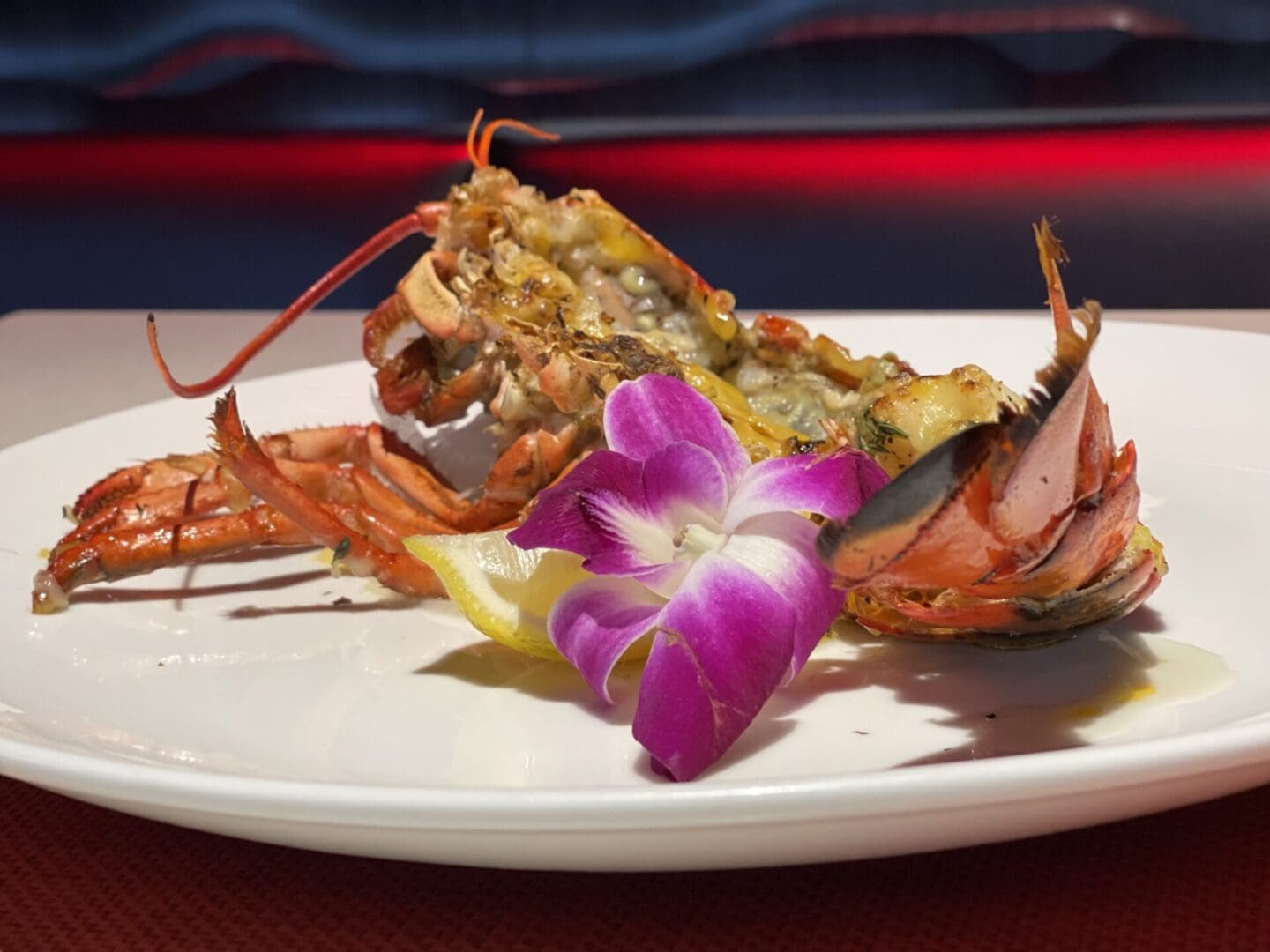 SUteiShi provides this website as a service to its users (the "Site").
We have prepared the information below to ensure that your experience on our Site is one you, your family and friends will enjoy. The Site and its services are intended for adults, but your children can help you place an order.
This Site is owned and operated by Slammers Inc. in the United States of America. Please review the following terms of use, including an arbitration agreement, which governs your use of the Site (the "Agreement"). By agreeing to the terms and conditions of this Agreement, users are granted a limited license to access and use the Site and its services. Please note that your use of the Site constitutes your agreement to follow and be bound by these terms. By accepting the terms of this Agreement, you acknowledge that you have read, understood, and agree to be bound by all of the terms, conditions and notices contained in this Agreement just as if you had signed this Agreement. Because this Agreement may be revised from time to time, you should visit this page periodically to review the terms of your use.
Billing, Accounts, and Services
Billing.  Billing charges for payment transactions on the Site will be processed immediately when your order is taken and according to the billing details provided.
Accounts. You must be 18 years or older to open an account. You must complete and accurate registration information and update the accuracy and completeness of such information. The failure to do so will constitute a breach of this Agreement.  Please ensure that you correct any information that has changed in respect to your account and payment method to enable us to process your payment.  As part of the account registration process, you will be assigned a username and you will select a password. You understand that you may not (i) select or use a name of another person with the intent to impersonate that person, or (ii) use the rights of any person without authorization. You are responsible for all usage or activity on the Site via your account, and you must keep your account password secure. Distribution of your password to others is expressly prohibited. You agree immediately to notify us, of any known or suspected unauthorized use(s) of your account, or any known or suspected breach of security, including loss, theft, or unauthorized disclosure of your password or billing information.
Products and Pricing.  Offerings of items and products are available while supplies last, and stock may not be refreshed.  When an item or product featured on the Site is no longer in stock, we make every attempt to remove that item from the website in a timely manner.  The prices displayed on the website are quoted in US dollars.  We may offer specials and discounts for a limited time.  To the extent a product is listed at an incorrect price due to any type of error, SUteiShi shall have the right to refuse or cancel an order placed for a product listed at an incorrect price.  If we cancel your order for any reason, we will issue a credit to your credit card account.
Online Ordering.  Each order is uniquely prepared and fulfilled.  Once you have placed an order, you cannot cancel it.
Delivery.  Delivery may be available, but it may be limited to a geographical area. Delivery charges and tax may apply.  Minimum purchase required for delivery. The delivery charge must be paid at the time the order is placed.  Delivery charge is not a tip paid to your delivery person.  Please consider rewarding your delivery person.   When items are requested for delivery, we will work as quickly and efficiently as possible to ensure timely deliveries.  All items are made to order. Delivery times will vary based on distance, food item, and time of day. We do our best to pack items correctly so they arrive with the best presentation and at the correct temperature.
Refunds.  All refund requests should be submitted directly to the restaurant. We will work with you to resolve the issue in a satisfactory and timely manner.  Due to the nature of our services, we cannot accept any returned food. If you are dissatisfied with any of your items, please call the restaurant directly and we will work with you to resolve the issue.  When an item is missing from an order or the order is incorrect, we will issue a refund.
Users are provided a refund for the reasons below:
Missing items - the customer did not receive an item

Incorrect items - the customer received an item but it was not

as ordered

Incorrect orders - the customer received an entire order that was incorrect or

not theirs
When an item is missing, we will issue a refund to the customer of the sales price of the item (including tax) at the time of the order. If an entire order is incorrect, the customer is refunded for the sales price of the entire order and the delivery fee.
Account or online credit card transactions cannot be refunded or voided through this Site. A User shall request a refund from the manager at the respective restaurant location in which an order was placed by contacting the manager directly either in person or over the phone or by email. The original receipt must accompany all refund requests. Refunds will be issued to the User's credit card that was used in the original purchase. Refunds may take one to two weeks to be credited to your credit card. A cash refund will not be provided. In certain cases, we may offer Users a store credit in the dollar amount of such a refund. Any transactions shall occur in US dollars only.
The Site and its contents are intended solely for your personal, noncommercial use; any other use of the Site and its contents is prohibited.  Please do not reproduce, publish, display, modify, sell, or distribute any of the materials on this Site. You may, however, download or electronically copy and print any of the page contents displayed on the Site, but please remember that these are available for your personal, noncommercial use only.  Should you choose to download, copy, or forward any Site materials via email, no right, title, or interest in those materials will be transferred to you. All design and content featured on the Site-including navigational buttons and images, artwork, graphics, photography, text, and the like are copyrights, trademarks, trade dress, and/or intellectual property that are owned, controlled, or licensed by Slammers Inc. unless otherwise noted. This Site in its entirety is protected by copyright and applicable trade dress.
We endeavor to present complete and accurate content and information on our Site at all times. Despite our efforts, there may be occasions when some of the information featured on the Site may contain incomplete data, typographical errors, or inaccuracies.  Any errors are wholly unintentional and we apologize if erroneous information is reflected in item availability or in any way affects your individual experience with the Site. We will make every effort to display as accurately as possible the colors of the items that appear on the Site.  However, due to monitor discrepancies, we cannot guarantee that your display of color will be accurate.  We reserve the right to amend errors or to update product information and pricing information at any time without prior notice. In the event an item is listed as available due to a photographical error, typographical error or other error, SUteiShi shall have the right to cancel any transactions. The service on the Site may be subject to limitations, delays and other problems inherent in the use of the Internet and electronic communications.
We will make every effort to respond quickly to applicable email messages.  Please note that all of your comments, feedback, ideas, suggestions, and other submissions that are disclosed or submitted to us shall become and remain the property of Slammers Inc. Any disclosure or submission by you is a declaration of the full release of all proprietary claims and/or intellectual rights regarding your submission. However, we will not use your name in connection with any such materials, information, suggestions, ideas or comments unless we first obtain your permission.
Termination or Suspension of Your Account. If we believe, in our sole discretion, that you are in breach of this Agreement or are acting inconsistently with the letter or spirit of this Agreement, we may limit, suspend or terminate your access to the Site and your account. We also reserve the right to suspend or terminate your access to the Site or your account for any reason.
We may contact you (via the Site, electronic mail, physical mail or otherwise) for the purpose of informing you of changes or additions to the Site or services, or of any related products and services. You agree that any notice, agreement, disclosure or other communications that we send to you electronically will satisfy any legal communication requirements, including that such communications be in writing. Use of the Site results in your information being stored and processed in the United States, and you specifically consent to Slammers Inc. storage and processing of the personal data you submit. Please see our [Privacy Policy link] for further information on how we manage and process your personal information and your rights to such data.
Modifications to this Agreement
Slammers Inc. has the right, at its sole discretion, to modify this Agreement, as well as the Site, it content, and the services, at any time. Changes will be posted on the Site and/or sent via email. If any portion of this Agreement or any change to the Site, content, or services is unacceptable to you or will cause you to no longer be in compliance with the Agreement, please cease use of the Site. Use of the Site or the services now or following posted notices of changes to this Agreement means that you have accepted and agreed to be bound by the changes.
Slammers Inc. expressly disclaims any implied warranties, conditions and/or representations, including but not limited to implied warranties of merchantability, fitness for a particular purpose, or non-infringement, to the full extent permissible under applicable law. We offer the Site and its content and services on an "as is" and "as available" basis and do not accept responsibility for any use of or reliance on the Site, its content or services, or for any disruptions to or delay in the services. In addition, we do not make any representations as to the accuracy, comprehensiveness, completeness, quality, currency, error-free nature, compatibility, security or fitness for purpose of the Site, its content or services. Slammers Inc. does not guarantee the adequacy of the Site or services or compatibility thereof to your computer equipment, mobile devices, or environment and does not warrant that the Site, the services, their servers, or any emails which may be sent to you are free of viruses or any other harmful components.
To the fullest extent permissible under applicable law, we limit our liability. In particular, we shall not be liable for any damages that we cause unintentionally and we shall not be liable to you for any actual, incidental, indirect or consequential loss or damage howsoever caused, provided that nothing in this Agreement will be interpreted so as to limit or exclude any liability which may not be excluded or limited by law. Some states/jurisdictions do not allow exclusions as broad as those stated above or limitations of liability for consequential or incidental damages, the above limitations may, in whole or in part, not apply to you. If you are dissatisfied with any portion of the Site or the services, or with any clause of these terms, as your sole and exclusive remedy you may discontinue using the Site and the services. Although we will not be liable for your losses caused by any unauthorized use of your account, you may be liable to others as well as to us if your account is used in violation of the terms and conditions of this Agreement.
You agree to defend, indemnify and hold harmless Slammers Inc., its affiliates, officers, directors, employees and agents from and against any and all claims, damages, obligations, losses, liabilities, costs or expenses (including but not limited to attorney's fees) arising from: (i) your use of and access to the Site and services including, but not limited to, any negligent or wrongful conduct with respect to your account; (ii) your violation of any term of this Agreement; or (iii) your violation of any third-party right, including without limitation any copyright, property, or privacy right. This defense and indemnification obligation will survive this Agreement and your use of the Site and services.
Governing Law; Arbitration; Disputes
By using the Site or services, you agree that the Federal Arbitration Act, applicable federal law, and the law of the State of New York, without regard to its principles on conflicts of laws, will govern these Terms and Conditions, your use of the Site and the services, and any dispute of any sort that might arise between you, SUteiShi or the Site. If a dispute arises, our goal is to provide you a neutral and cost effective means of resolving the dispute quickly. To that end, you agree to first contact SUteiShi by phone, email or mail via the contact information below to describe the problem and seek a resolution. If that does not resolve the issue, then you and agree that any dispute or claim relating to your use of the Site or services will be resolved through binding arbitration, rather than in court, provided, however, you and Slammers Inc. both agree that either party may bring suit in court in the State of New York to enjoin infringement or other misuse of intellectual property rights. If for any reason a claim proceeds in court rather than in arbitration, you and Slammers Inc. each waive any right to a jury trial.
You and Slammers Inc. agree that each may bring claims against the other only in your or its individual capacity, and not as a plaintiff or class member in any purported class, consolidated, or representative action. The entire arbitration provision shall survive termination of this Agreement and cessation of your use of the Site and its services. To begin an arbitration proceeding, you must send a certified letter requesting arbitration and describing your claim to Slammers Inc., 24 Peck Slip, NY, NY 10038. The arbitration will be conducted in New York County by the American Arbitration Association (AAA) under its rules, including the Commercial Dispute Resolution Procedures and the Supplementary Procedures for Consumer Related Disputes of the AAA, as modified by this Agreement (collectively, "AAA Rules"). The AAA Rules and costs are available online at www.adr.org or by calling the AAA at 1-800-778-7879.
California residents may reach the Complaint Assistance Unit of the Division of Consumer Services of the California Department of Consumer Affairs may be contacted in writing at 1625 N. Market Blvd., Suite N-112, Sacramento, California 95834, or by telephone at (916) 445-1254 or (800) 952-5210 or Hearing Impaired at TDD (800) 326-2297 or TDD (916) 322-1700.
If you are a copyright or trademark owner (or authorized to act on behalf of the copyright or trademark owner) and believe that your work's copyright or trademark has been infringed, please report your notice to use by providing a written notification of claimed infringed that includes all information reasonably sufficient to describe the claim and any information that may be required by law. Slammers Inc. will investigate inquiries that have followed this procedure.
Promotions. Any reward programs, sweepstakes, contests, raffles or other promotions made available by Slammers Inc. may be governed by rules that are separate from this Agreement. If you participate in any promotions, please review the applicable rules as well as the Privacy Policy. If the rules for a promotion conflict with this Agreement, the promotion rules will apply.
Assignment. We reserve the right to assign or transfer our rights and obligations under this Agreement. As Slammers Inc. continues to develop its business, it might sell or buy other companies or assets or be acquired or have substantially all of its assets acquired by a third party. In such transactions, customer information generally is one of the transferred business assets. You hereby consent to the transfer of your information as one of the transferred assets and to be used for any purpose allowed under this Agreement. These terms are personal to you and, as a result, you may not, without the written consent of Slammers Inc. assign or transfer any of your rights and obligations under this Agreement. There shall be no third-party beneficiaries to this Agreement.
Complete Agreement. This Agreement, including any terms, conditions and policies expressly referenced herein, together with any legal notices published on the Site, shall constitute the complete understanding and agreement between you and us, and shall supersede and cancel any prior or contemporaneous understandings and agreements, except as expressly provided otherwise by Slammers Inc.
Force Majeure. We are released from our obligations under these Terms and Conditions to the extent fulfillment of such obligations is prevented or delayed because of Force Majeure event. Force majeure means an impediment beyond the control of either party of agreement, which could not reasonably be foreseen at the time of entering the Agreement and the effects of which could not reasonably be avoided or overcome.